i-Attend Self Check-In
Minimize physical contract in Attendance Tracking. Empowers attendees to capture attendance themselves accurately and securely. Designed for ONLINE or VIRTUAL classes, webinars or events.
For online training or for badgeless events, i-Attend Self Check-In provides the ability for attendees to track attendance themselves using their own devices. This process is designed for events where name badges are not needed or not available. Web training or mandatory online classes are examples of events where this process works very well.
i-Attend provides two ways to utilize the Self Check-in functionality: (1) through the Cloud, or (2) by downloading the Self Check-In apps on mobile devices.
Download the USER GUIDE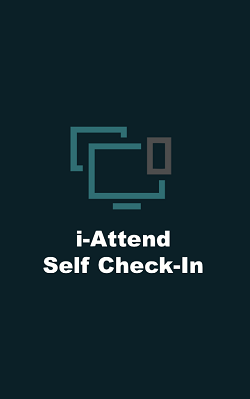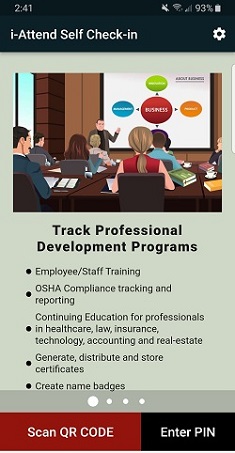 Self Check-In apps available for download on mobile phones
Attendees can check-in/out using their mobile phones
i-Attend Self Check-In apps are available for download to your smartphones for free. It works in conjunction with i-Attend Cloud so you need to have a active subscription to make it work.
Scan Event QR Code
Scan or enter your Event PIN
i-Attend Self Check-In apps allows you to scan the Event QR Code or enter your Event PIN.
You will need the following information in order to check-in to any events:
Organization ID
Event PIN
Email address registered in i-Attend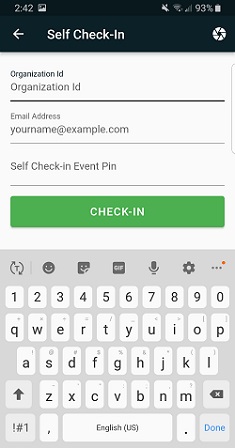 Self Check-in in the CLOUD
No app, no problem
In addition to the app, you can also check-in by visiting https://cloud.i-attend.com/SelfCheck/. Simply enter your Organization ID, Event PIN and Email Address, and click on the Check-in button.